Welcome back to our Trim the Tree Party!!
 I love handmade Christmas ornaments and think that they add such a special touch to the tree and other holiday decor.  This week, I have invited some of my favorite blogging friends to join me in sharing one of their favorite handmade ornaments.  At the end of the week we will have a special giveaway for you that you don't want to miss, so don't forget to check back!  There will be three new ornaments each day, so you should have a beautifully decorated tree by the end of the week! 😉
*****************************
Hello Clean & Scentsible readers! I'm Shauna from Satori Design for Living, a blog about design, home & life. I'm so excited to be here today for Jenn's Trim the Tree party!
After last Christmas, my intention was to donate our tree and get a new one. It's not that it's terrible looking, but I love how realistic and full some of the new ones are, especially when they're flocked.  Then, November snuck up on me and I found most of my time was consumed with our house renovations. Shopping for light fixtures, furniture and other items meant I didn't have time to find a new Christmas tree…
So, I decided to be creative and make ours work. That's when I got the idea to make icy twig sprays.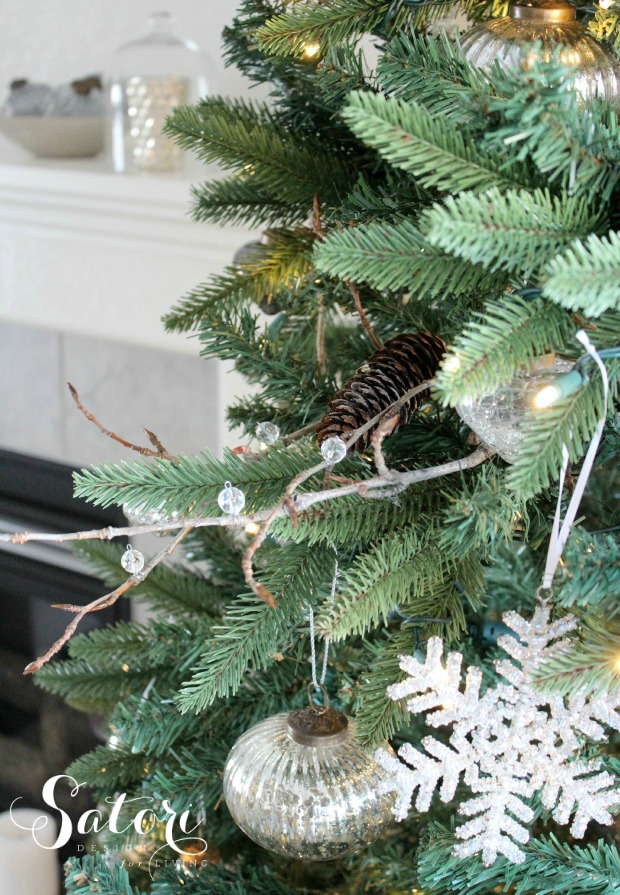 What's a spray, you ask? Well, it's something you lay on your Christmas tree branch. It helps fill in those bare spots and add another dimension.
Supplies
Twigs
Jute String
Pine/Spruce Cones
Spray Adhesive
Off-white Glitter (low sheen)
Clear Beads
Florist Wire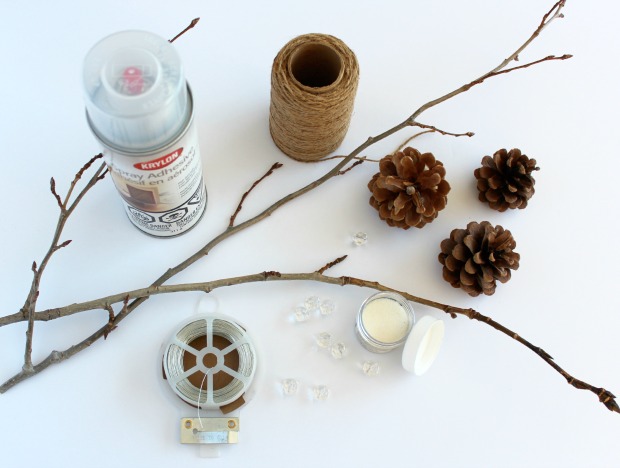 These twig sprays are so easy to make. Before assembling, give the pine/spruce cones a light spray of adhesive followed by a dusting of glitter. They'll catch the light and look so pretty on your tree.
To form your base, gather a few twigs together (I had some left over from my twig wreath project), and tie together using jute string.
To embellish the sprays, attach pine/spruce cones and clear beads with florist wire. Just form a loop at the end of a piece of wire to hold the bead in place before wrapping it on the twig. Easy peasy!
I hung some tiny antique silver ornaments from the twigs. Aren't they cute?
I like how the twig sprays add a bit of nature to our tree and make it look so much fuller. Mission accomplished!
And, at night, the beads and pinecones shimmer like ice.
I'll be sharing more Christmas decorating tree photos on my blog very soon! In the meantime, I invite you to check out some of my popular holiday posts: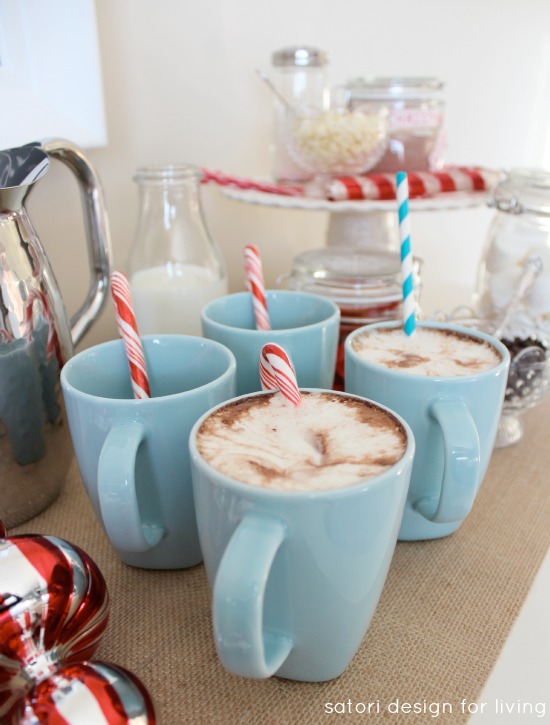 Log Slice Chalkboard Ornaments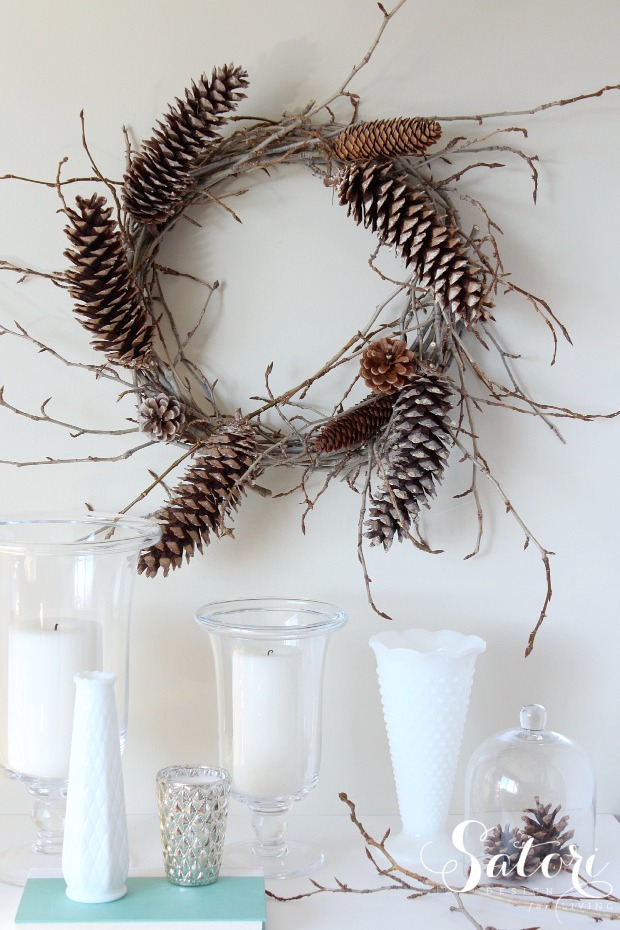 If you want to follow along, you can find me here:
Pinterest | Instagram | Facebook
Happy Holidays!
Click HERE to find more handmade Christmas tree ornaments or check out these posts…

Mini Embroidery Hoop Ornaments